Ka-Man Tse
2014 – 2015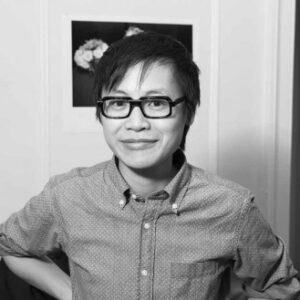 Ka-Man Tse receives the Robert Giard Fellowship grant of $7,500 for her project: Portraits and Narratives of LGBTQ Asians and Asian-Americans in the U.S. and Hong Kong. The funds will allow her to travel to her native Hong Kong to continue her photographic project there.
Ms. Tse described this project as part of her life-long investigation of community and human agency. Collaborating with her subjects in public spaces, she captures moments observed and imagined, choreographed and improvised, personal and public. She said, "Visibility, representation and community are driving forces in my artwork. Mixing queer narratives, personal memories and obsessions, storytelling and portraiture, I recast these elements in order to recast the world. It is important that the narratives unfold in public spaces, for visibility—as well as for that tension of occupying the landscape and sharing these stories with a world and a public."
Ka-Man Tse is a New York based photographer and video artist. She received an MFA from Yale School of Art in 2009, and a BA from Bard College in 2003. She has exhibited at the Museum of Chinese in America in New York, NY, The Bronx Museum of Arts, Cornell University, Capricious, the Philadelphia Photo Arts Center, Gallery 339 in Philadelphia, and the Eighth Veil in Los Angeles. Recently she was a SPARC Artist-in-Residence through the New York City Department of Cultural Affairs. Ms. Tse was appointed lecturer in photography at Yale in 2013.