We are expanding!
In order to meet the increasing demand for our grants to emerging LGBTQ+ photographers, we are excited to welcome 3 new board members: Jacqueline Francis, Naima Green, and Logan MacDonald. Together they bring a wealth of experience in the arts and not for profit management along with a strong commitment to fostering the careers of LGBTQ+ photographers.
Since 2018 Giard grant applications have grown nearly 200%! We are responding. In addition to our primary grant of $10,000, we have initiated a second grant of $5,000. We are recognizing the work of five more emerging LGBTQ+ photographers as runners-up. This year we are also distributing $4,000 in micro grants to BIPOC artists affected by Covid-19.
For 19 years, the Giard Foundation has relied on a dedicated working board (and your support!) to provide our grants and educational programming. We are proud of our accomplishments and look forward to growing with the help of our new board members.
Please join us in welcoming Jacqueline, Naima, and Logan into the Giard community.
Jonathan Silin & Richard White, Co-Presidents
Meet Our New Board Members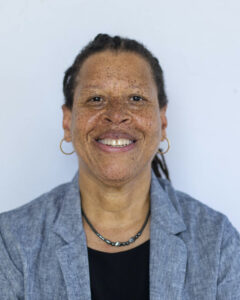 Jacqueline Francis (she/her) is Associate Professor, History of Art and Visual Culture and Chair, Graduate Visual and Critical Studies Program at the California College of the Arts, San Francisco. She is the author of Making Race: Modernism and "Racial Art" in America and co-editor of Romare Bearden: American Modernist. Francis has published articles on contemporary artists Olivia Mole, Joan Jonas, Andrea Fraser, Kerry James Marshall, and (with Tina Takemoto) David Hammons, and on the topic of Fair Use.
Among Francis' many museum catalogue essays are those on Alma Thomas (Columbus Museum of Art in Georgia and Chrysler Museum of Art, forthcoming 2021), Bob Thompson (Colby College Museum of Art, forthcoming 2021), Romare Bearden (The Museum of Modern Art), Mickalene Thomas (Seattle Art Museum), and Ralph Arnold (Museum of Contemporary Photography/Chicago).
I'm excited to join the Giard Foundation, which has a distinguished history of supporting emerging queer artists. By putting these ambitious contemporary artists' work in dialogue with Robert Giard's rich oeuvre, the Foundation facilitates important conversations about the history and future of lens-based practices.Jacqueline Francis
Naima Green (she/her) is an artist and educator living in New York City. She holds an MFA in Photography from ICP–Bard, an MA from Teachers College, Columbia University, and a BA from Barnard College. Her work has been featured in exhibitions at the Smart Museum of Art, MASS MoCA, International Center of Photography, Houston Center for Photography, Bronx Museum, BRIC, ltd los angeles, Gallery 102, Gracie Mansion Conservancy, Shoot the Lobster, the Studio Museum in Harlem, and Arsenal Gallery.
Green has been an artist-in-residence at Recess, Mass MoCA, Pocoapoco, Bronx Museum, Vermont Studio Center, and is a recipient of the Myers Art Prize at Columbia University. Her works are in the collections of MoMA Library, the International Center of Photography Library, Decker Library at MICA, Fleet Library at RISD, National Gallery of Art, Leslie-Lohman Museum, Teachers College, Columbia University, and the Barnard College Library.
The Robert Giard Foundation is critical in not only preserving and honoring the life and legacy of Bob, but in the cultivation of queer, trans, and non-binary photographers today. I care deeply and am invigorated by these initiatives and am thrilled to join the board.Naima Green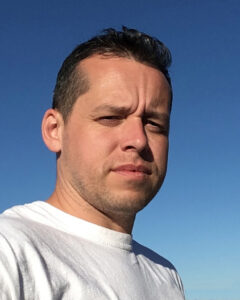 Logan MacDonald (he/him) is an artist, curator, writer, educator and activist who focuses on queer, disability and Indigenous perspectives. He is of European and Mi'kmaq ancestry, who identifies with both his Indigenous and settler roots. Born in Summerside, Prince Edward Island, his Mi'kmaq ancestry is connected to Elmastukwek, Ktaqamkuk. His artwork has exhibited across North America, notably with exhibitions at L.A.C.E. (Los Angeles) John Connelly Presents (New York), Ace Art Inc. (Winnipeg), The Rooms (St. John's), and Articule (Montréal).
In 2019, MacDonald was longlisted for the Sobey Art Award and was honoured with a six-month residency at the Künstlerhaus Bethanien in Berlin. He is an assistant professor in Fine Arts at Waterloo University and currently Vice-Chair of the Aboriginal Curatorial Collective.
Centring the lives and work of LGBTQ+ people was core to Robert Giard's practice as a photographer—a legacy that continues to be echoed through the work of the foundation. I am honoured and committed as a new board member to supporting the critical work of this organization, which continues to elevate and support contemporary queer artists and their practices.Logan MacDonald