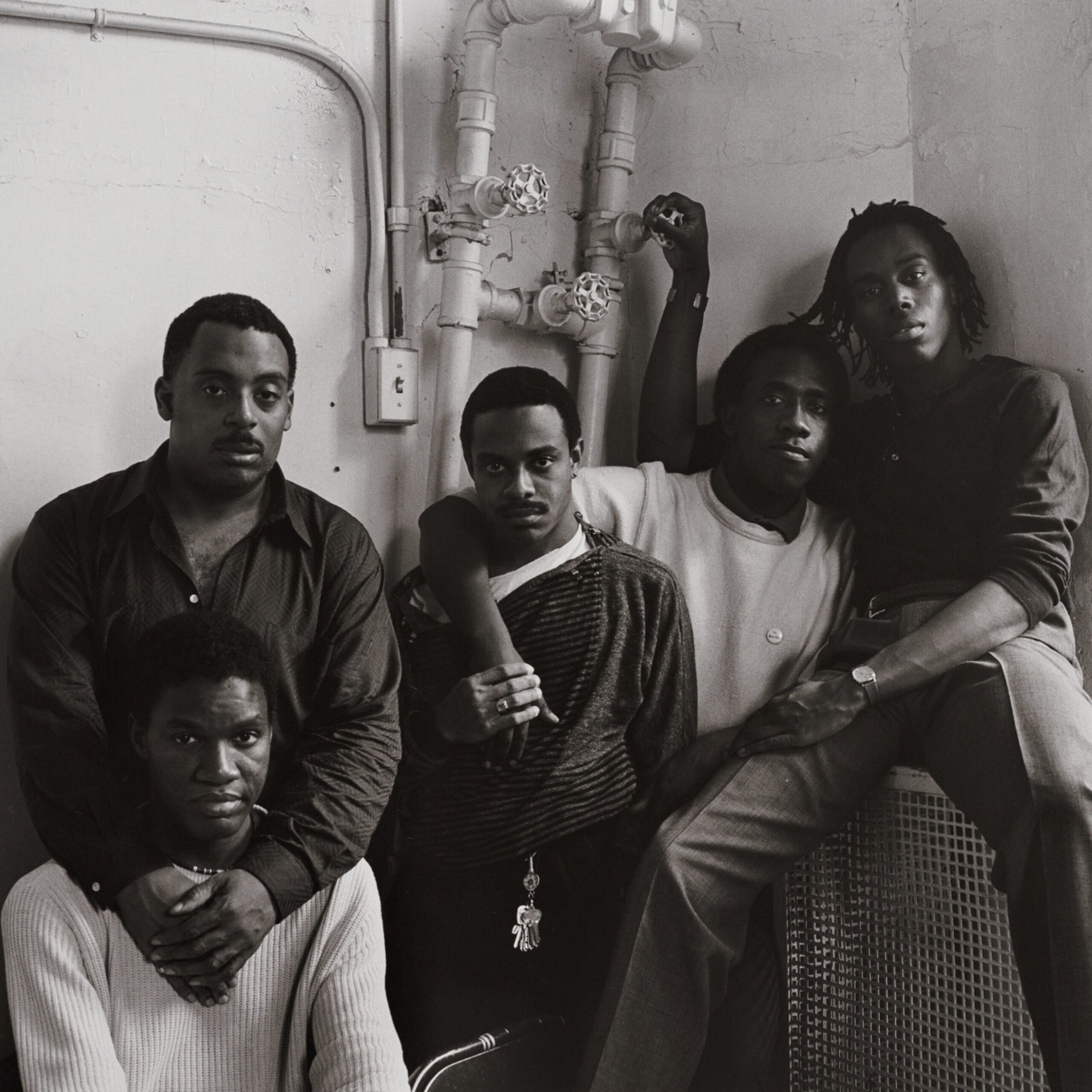 Five Members of Other Countries, 1987, NY, NY.
Robert Giard's Queer World Making
Three important publications shine a new light on the history of Robert Giard's photographic practice and on the impact of his work documenting the flowering of queer writing in the second half of the twentieth century.
Art in America takes takes us inside Uncanny Effects: Robert Giard's Currents of Connection, at the Leslie Lohman Gallery. The exhibition places Giard's best known work, the Particular Voices portraits, in historical context.
ASAP/Journal features an in-depth interview with Ariel Goldberg and Noam Parness, curators of the Leslie Lohman exhibition, on the role of Giard in helping to foster a world of queer readers and writers in the 1980s and 1990s.
In Poetry Magazine Allen Ellenzweig offers an insightful appreciation of Giard's accomplishment by looking closely at selected individual portraits. He frames his story with an evocative personal reminisce of coming to know Giard as a friend and ultimately becoming a subject of his photographic lens.