New and Emerging Writers
Join us on June 15th when new and emerging writers will read from their work, introduced by Christopher Bram, Joan Larkin, Jaime Manrique, and Pamela Sneed. These four established authors, whose portraits form part of Robert Giard's exhibition of LGBTQ+ authors at Daniel Cooney | Fine Art, will invite us to hear published texts or works-in-progress by noteworthy younger writers on the contemporary scene. In the year of Stonewall 50, this will be an event to honor the queer literary past and look forward to the queer literary future.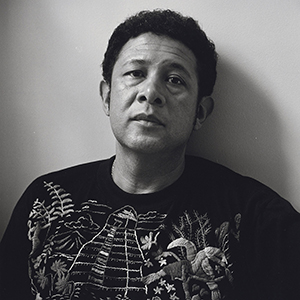 Jaime Manrique was born in Barranquilla, Colombia, in 1949. He began writing poetry in his teens, and at age seventeen he moved to Florida with his mother and sister. He received a BA from the University of South Florida in 1972.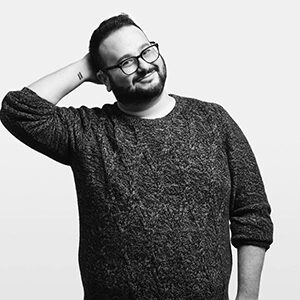 Jake Matkov is the recipient of fellowships from New York Foundation of Arts (Poetry, 2017) and Queer/Art/Mentorship (Literature, 2015). Recent publications include glitterMOB and Lambda Literary Poetry Spotlight. He lives and works in Brooklyn where he co-curates the Broken Bells poetry reading series.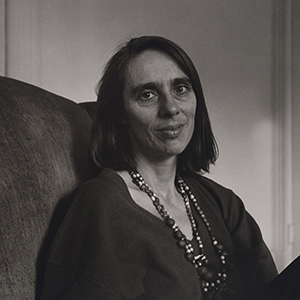 Joan Larkin is an American poet and playwright. She was active in the small press lesbian feminist publishing explosion in the 1970s, co-founding the independent publishing company Out & Out Books.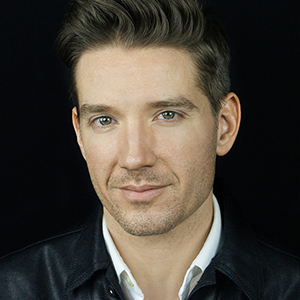 Thomas March is a poet, performer, teacher and essayist based in New York City. OUT Magazine described his poetry collection, Aftermath, as "a stimulating, if sober, tonic for our times." With painter Valerie Mendelson, he is the co-creator of A Good Mixer, a textual-visual hybrid project based on a 1933 bartender's guide of the same name. He is also the curator of "Poetry/Cabaret," a quarterly poetry and performance series that brings together poets, singers, and comedians in response to a common theme.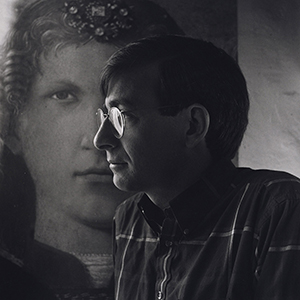 Christopher Bram is the author of nine novels, including Gods and Monsters, which was made into the movie starring Ian McKellen and Lynn Redgrave. He has written nonfiction for a broad range of publications, including Out, the Huffington Post, and Architectural Digest.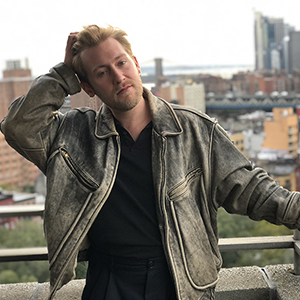 Jameson Fitzpatrick's poems have appeared in The American Poetry Review, The New Yorker, Poetry, and elsewhere. He is the author of the chapbooks Morrisroe: Erasures (89plus/LUMA Publications, 2014) and Mr. & (Indolent Books, 2018); in 2020, Birds, LLC will publish his debut collection, Pricks in the Tapestry. Fitzpatrick was a 2017 NYSCA/NYFA Fellow in Poetry and teaches at New York University.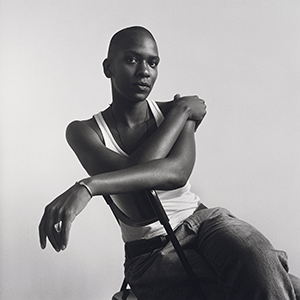 Pamela Sneed is an American poet, performance artist, actress, activist, and teacher. She is the author of two collections of poetry, Imagine Being More Afraid of Freedom Than Slavery, and KONG And Other Works and the chapbook, Lincoln (2014).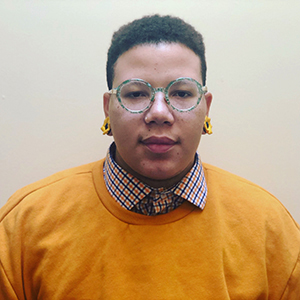 Andriniki Mattis is a non-binary poet who has received fellowships from Cave Canem, Poets House and The Poetry Project. They earned an MA in Creative Writing and Education from Goldsmiths University of London, and a BA in Political and Poetic Resistance from Brooklyn College. Their work has appeared in Nepantla, Cortland Review, Paperbag Journal, Pariah's Anthology, Typo Mag, THEM journal, and elsewhere.