Clifford Prince King, "Como Park," 2019; "Poster Boys," 2020; "Our Last Blunt Together," 2019, "I Told My Baby To Meet Me on 24th Street," 2020. Images courtesy of the artist.
Clifford Prince King in conversation with Paul Mpagi Sepuya
Thursday, January 20, 2022
7:00–8:00 EST
Online
Join Clifford King, runner-up of the 2020–2021 Robert Giard Grant for Emerging LGBTQ+ Photographers, in an artist talk. King's work chronicles intimate, domestic, and tender moments of Black queer masculinity. His most recent project is a deeply personal account of life with HIV: the side effects and routine, the moments of domesticity, the warm encounters of friends and lovers. Building on the artistic legacy of the AIDS crisis, King's photographs tell stories of sensuality and life in his community. With Black gay and bisexual men the most likely group to be affected by HIV in the US, these stories are essential, says King: "These stories are out there, but some of them have been lost. I think that while we still can, we should speak for ourselves, for the better."
Following his talk, Clifford will be joined in conversation with his friend and collaborator Paul Mpagi Sepuya.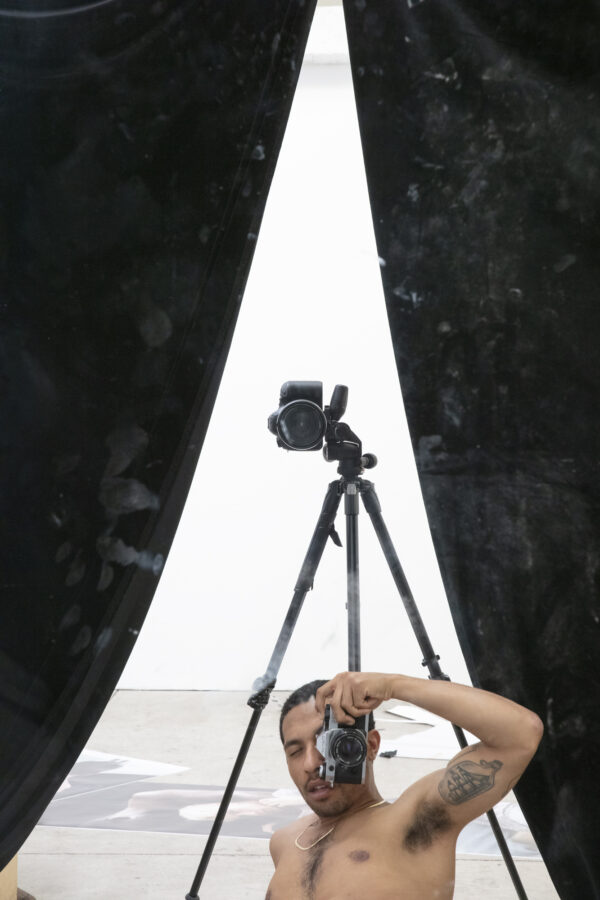 Paul Mpagi Sepuya, "Drop Scene, a Sitting for Clifford (0X5A1081)," 2018, 50 x 75 inches. Image courtesy of the artist and Vielmetter Los Angeles.
This online event is free with registration. Donations will support the annual Robert Giard Grant for emerging LGBTQ+ photographers.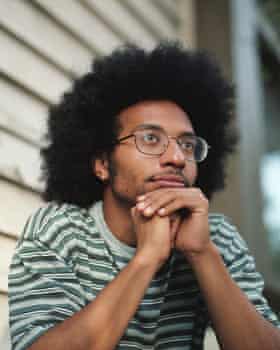 Clifford Prince King (b. 1993) is an artist living and working in Los Angeles. King was runner-up for the Robert Giard Emerging Artist Grant in 2020. He has recently exhibited work at Jeffrey Dietch Gallery (Los Angeles), Higher Pictures (New York City), Leslie Lohman Museum (New York City), Light Work (Syracuse, NY), MASS MoCA, Marc Selwyn Gallery (Beverly Hills), and Stars Gallery (Los Angeles). Publications carrying King's images as commissioned work and features include Aperture, Dazed, i-D, T Magazine, The New York Times, Vice, Vogue and The Wall Street Journal. Public collections holding his work include the Kleefeld Contemporary Art Museum, Los Angeles County Museum of Arts, Minneapolis Institute of Art and Studio Museum in Harlem.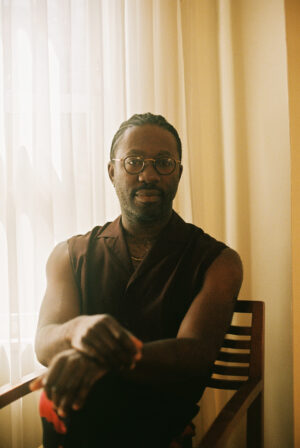 Paul Mpagi Sepuya. Photo by Clifford Prince King. Image courtesy of the artist.
Paul Mpagi Sepuya (b. 1982, San Bernardino, CA) is a Los Angeles-based artist working in photography and an Associate Professor at UC San Diego. His work is in the collections of the Studio Museum in Harlem, the Getty and Guggenheim Museums, LACMA, MoMA, and the Whitney Museum, among others. Recent exhibitions include solos at Vielmetter Los Angeles and Document, Chicago, a survey of work at CAM St. Louis, and the 7th Athens Biennale.